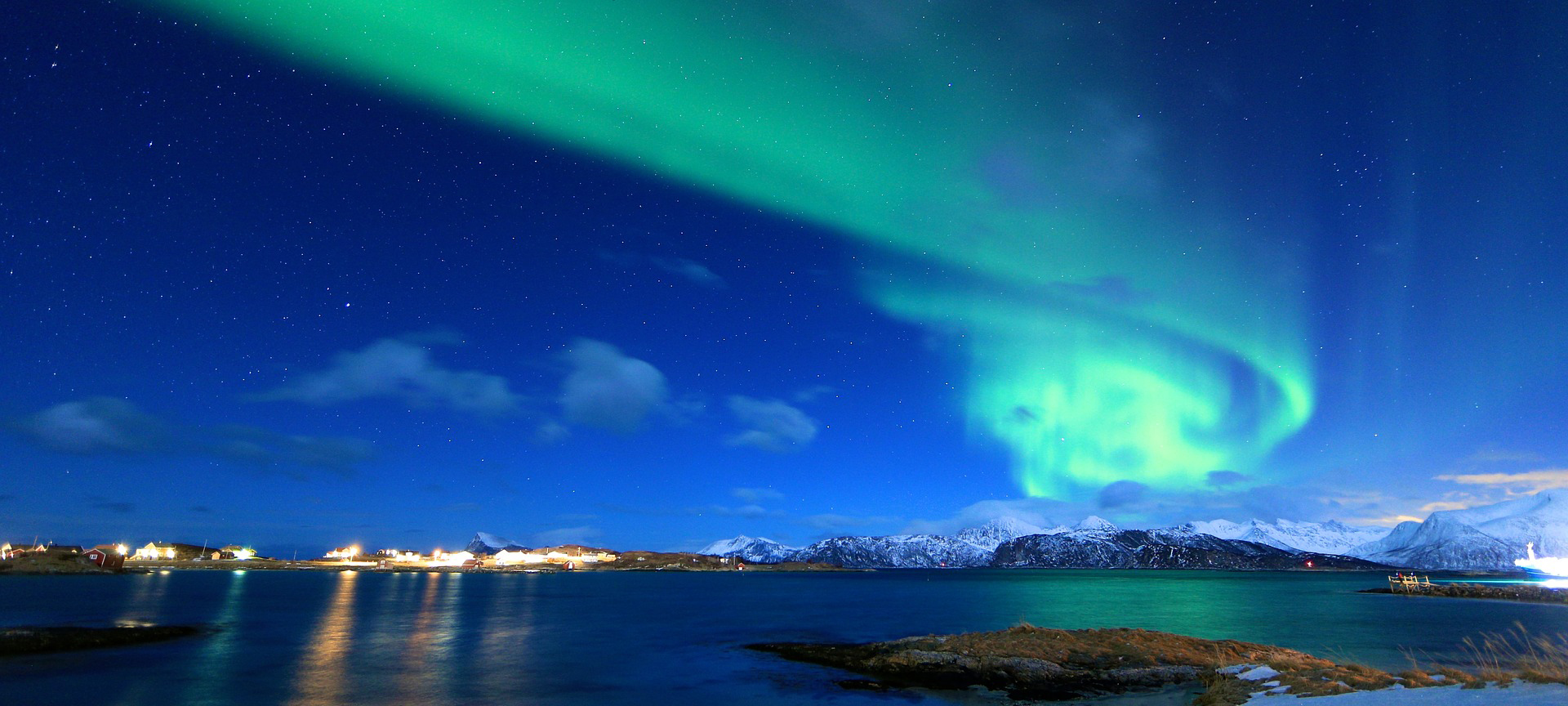 NORWAY: ORCAS UNDER THE AURORA
Dates: 2020 TBD
Group: 10 participants
Skill: Moderate
Price: TBD
Join freediver and expert underwater photographer Karim Iliya and photographer Matt Reichel on a once in a lifetime expedition to the Arctic coast of Norway to observe the annual herring spawning run underwater. This natural event draws millions of herring to the Norwegian coastline, and with them come hundreds of hungry orcas and humpback whales.
Where: Lofoten Islands, Norway
Description
Each winter, thousands of whales migrate from the warm waters of the mid-atlantic to the nutrient-rich waters of the Arctic to feed on millions of herring. Lying north of the Arctic Circle, Norway's Lofoten Islands become the winter feeding grounds of hungry orcas and humpbacks. This trip bring participants to not only witness the fabled herring run first hand, but also get into the water with the orcas and humpbacks to interact with them.
free diver and underwater photographer Karim Iliya on a once in a lifetime week-long liveaboard and underwater photography expedition to the Arctic coast of Norway to observe the annual herring spawning run underwater. This natural event draws millions of herring to the Norwegian coastline, and with them come hundreds of hungry orcas and humpback whales.
This trip is a spectacular, up-close-and-personal experience with some of the world's largest and most intelligent and agile ocean creatures.
Costs
TBD
Dates TBD
Starting in: Tromso Norway
Ending in: Tromso, Norway
Activities: 5 days on the water,\

Included
Accommodation on the liveaboard ship (6 nights, double occupancy).

Airport transfers and local transportation.

Three meals per day while on the ship (including dinner the first day and breakfast the last day.

Professional whale guide, capitan and expert team.

Freediving and photography lessons.

Dry suits, diving jackets and fins.
Excluded
Snorkel and mask.

Camera equipment and underwater housings (optional).

Optional land excusrions and additional land accommodation if desired.

Travel and medical insurance.

Personal spending.

Airfare to and from Tromso, Norway.
Highlights
Swim with wild orcas, humpbacks and finn whales off the coast of Norway.

Stay on a liveaboard ship and use zodiacs to find the orcas and whales.

Learn how to snorkel in a dry suit in Arctic waters.

Watch the annual herring spawning run from the most first hand perspective one can get.

See the northern lights dance in the skies above as we explore the Norwegian coastline.

Check out the beauty of the Lofoten Islands in the winter season.
Highlights
Max group size: 12 participants
Ruggedness: Difficult
Service level: Mid range
Starting in: Tromso, Norway
Ending in: Tromso, Norway
Trip type: Underwater, Wildlife
DAY 1. LIVEABOARD DEPARTURE FROM TROMSO, NORWAY
We will arrange a pick up for you from Tromso Airport. Please schedule your flight to arrive before 3pm today, or plan to fly in a day early (should you wish, we can help make arrangements for a hotel for you, additional cost).
Upon arrival, we will take you to our boat, the MS Ostsee docked at Esfjordbotn Warff. Our ship contains mostly double cabins and two full washrooms with showers for guests. It's basic, but will serve as our home base and expedition ship as we explore the Lofotens in search of orcas, finn, minke and humpback whales.
At 6pm this evening, we will have a buffet dinner on board followed by a safety briefing. You will also get your arctic weather swimming gear (jacket, dry suit, fins) for the week. Our boat will set sail in the early morning hours of the next day while we are still alseep to find the whales.
DAYS 2-6. ANDENES
Each morning we will start with a breakfast buffet from 8:00am to 9:00am, before the arctic sun has risen. During breakfast, the captain and or whale guide will inform you about the day's route and plan.
As we find whales, we will use a zodiac boat to slowly and carefully approach them to swim with them. Millions of herring are spawning along the shoreline, and this attracts numerous orcas and humpbacks eager to feed. The orcas spin the herring into balls while the humpbacks approach from below with their mouths open. The two groups work in unison with each other to feed.
We return to the mothership for lunch at 2:00pm each day and shortly after lunch the sun will set, as this is winter in the Arctic Circle. We will quietly sail around the islands looking for the northern lights until dinner, which is served at 7:00pm, followed by lectures, presentations, lessons and drinks. Quiet time begins from 11pm.
DAY 7 :: DEPARTURES FROM TROMSO, NORWAY
Our boat is scheduled to return to the warff in Tromso at 9am today. We will arrange airport drop offs throughout the day, 2 hours before your scheduled departure. For those interested in spending the night in Tromso, we can help arrange a hotel for you in the city (additional fee).
SPECIAL PRICING: $ TBD
Karim Iliya
Pursuing a variety of types of photography, Karim lives a nomadic lifestyle and travels the globe with a focus on photographing and filming wildlife and marine environments using free diving, underwater cameras, and quadcopter drones. Karim's passion is in documenting threatened animals in an effort to create appreciation in order to help protect our delicate ecosystems. He has dedicated his life to the protection, preservation and documentation of marine species, specifically whales. His work has been featured in publications all over the world, including National Geographic, among others. Karim also works with the Maui Ocean Center bringing awareness to the islands of Hawaii about humpback whales.
Matt Reichel
Matt is a producer, entrepreneur, and photographer from Vancouver, and a co-founding member of Inertia Network. Before entering the world of media, he developed not-for-profit and digital marketing ventures in China, Canada and Korea. Matt then went on to work on media projects from the high Arctic in Canada, to the hockey rink in North Korea, to the waters off the coast of the Tongan Islands, documenting people, culture, wildlife, and events. He's an experienced expedition leader and location manager and has visited over 90 countries to date. Matt speaks English, Chinese, Spanish and French.